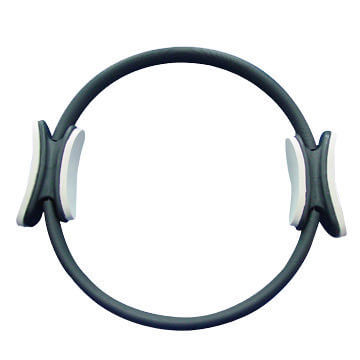 MAGIC RING
Pilates fitness circle also popularly known as the Magic Ring (small pilate equipment) is becoming popular all over the world.
It is portable, light in weight and not very expensive. It is made of flexible metal with pads to each side.
It is designed to give light moderate resistance during the workout. Helps to tone the upper arms, inner and the outer thighs, engages the chest, isolates the pelvic floor muscles. The ring can be used standing, lying down or sitting. It helps to develop better neuromuscular coordination. It can also introduce variety to the workout thus keep the workouts interesting and not monotonous.
Joseph Pilates got the idea of the Magic Circle from a Key Ring. Well, this should bring a smile to your workout.